Click here to Donate (USA and Int.)
Click here to Donate (CANADIAN)
To make a donation via check using regular mail:
1) Click on below envelope to download contribution card
2) Prepare a check payable The Xingu Mission or Xtreme Mercy
3) Mail the check and contribution card to the following address: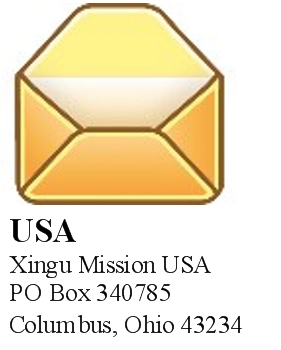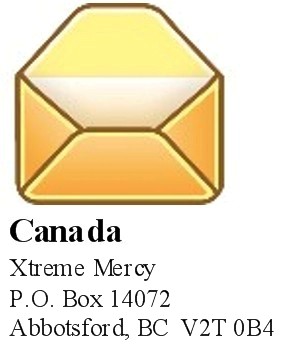 To make a donation using the pre-authorization giving plan:
1) Click on below icon to download the Pre-authorization Giving Form
2) Fill out form
3) Mail back to the Xtreme Mercy Canada address: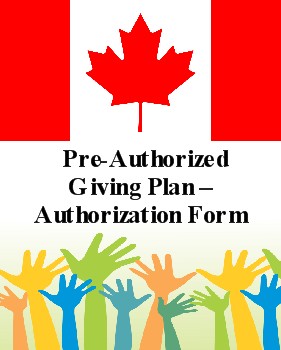 Richie and Christie moved to Altamira in February, 1999, and were leading the Porto de Moz region until December 2013.
They write: Its hard to believe that it has been 12 years since we moved to Porto de Moz. I can remember the feeling like we were moving to the wild west. At that time the sawmills were still in operation and most of the houses were built of wood along dusty unpaved roads. Since we came here several missionaries have came and served in ministry building up a strong church and started other works hard to reach villages. For the first couple of years our house felt pretty big with just Christie and myself. Three children later the house doesn't feel that big anymore. Although it is hard to leave , there is also something satisfying about finishing a race. Looking back, it feels that our time here was more about God's work in us rather than what He did through us. Almost a year ago, we handed the leadership of the ministry here in Porto de Moz to Mario and Araceli, when we began sensing the Lord preparing something new for us.
In December 2013 we moved to Portel. A small city that reminds us much of Porto de Moz 12 years ago. We are excited that several Brazilians have sensed God urging them to go as well, and begin a new work in town and amongst the thousands of river people in the region. Plans are under way to erect a small church on the property which was recently acquired for a base. We are already delivering water filters Water Filter project to remote communities up the Pacaja river. Our hope is to build a community garden next to the church to start connected with folks in this impoverished neighborhood.
Please pray for us as we begin our new adventure.
Richie and Christie have three children, Amanda, Hezekiah and Kayli.
Email: Richie Bouthillier
Check out our blog: https://web.me.com/transamazon