Click here to Donate (USA and Int.)
To make a donation via check using regular mail:
1) Click on below envelope to download contribution card
2) Prepare a check payable The Xingu Mission or Xtreme Mercy
3) Mail the check and contribution card to the following address: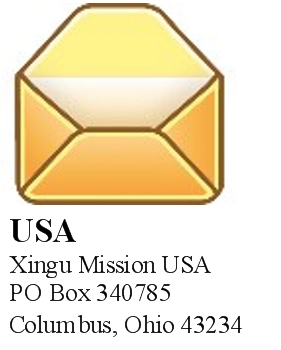 CDR's objectives are to provide opportunities for disadvantaged children, teenagers, and adults to have access to affordable English and Computer courses, tutoring, free internet access, and social assistance to the needy while sharing the love of Jesus Christ.
In addition, we would like to help:
• Create income generating opportunities.
• Restore dignity to the disadvantaged students and help them feel part of society.
• Empower students to enter the labor market.
• Students to improve their knowledge of English taught in the public / municipal schools and encourage them to take the National College entrance exams.