Click here to Donate (USA and Int.)
To make a donation via check using regular mail:
1) Click on below envelope to download contribution card
2) Prepare a check payable The Xingu Mission or Xtreme Mercy
3) Mail the check and contribution card to the following address: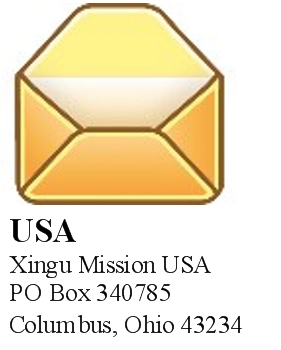 Allison and Ronã have a passion for helping the Brazilian people. They have a desire to use all the gifts and abilities that God has given them to be a blessing to others. Allison met Ronã shortly after coming to Brazil while teaching English at CDR in Altamira. Almost four years later, they married, and began a new adventure together as missionaries. Both share a love of teaching of English. Allison has been involved with several ministries, including serving the poor and recovery-based groups. Ronã is an avid lover of music, and is actively involved with worship ministries.
Email: Allison Moura
Email: Rona Moura
Rona and Allison Moura blog can be accessed here https://allison-rupert.blogspot.com for the latest blog posts.