Click here to Donate (USA and Int.)
DONATE (CANADIAN)
To make a donation via check using regular mail:
1) Click on below envelope to download contribution card
2) Prepare a check payable The Xingu Mission or Xtreme Mercy
3) Mail the check and contribution card to the following address: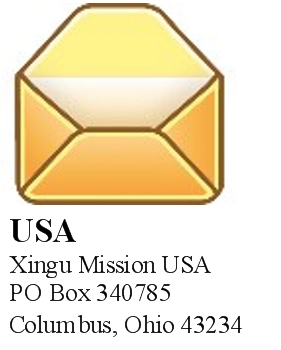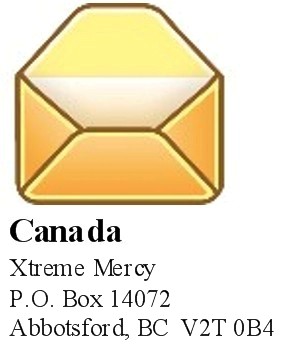 To make a donation using the pre-authorization giving plan:
1) Click on below icon to download the Pre-authorization Giving Form
2) Fill out form
3) Mail back to the Xtreme Mercy Canada address: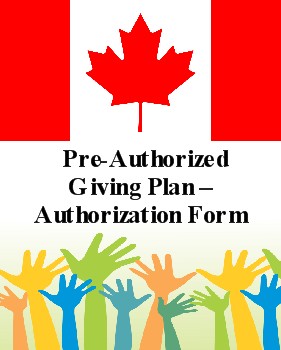 The Piratininga Vineyard Church is located in the heart of Sao Paulo State about 4 hours drive from Sao Paulo city, and about 40 minutes from the Bauru Airport.
The base is a Training Center for church planters and missionaries called to Southern Brazil. The South of Brazil is urbanized with an excellent infrastructure with specific points of poverty in the rural areas or around big cities. In this area there are mostly nominal Catholics with probably 15% attending church. Statistics tells us about 30% are Evangelicals (Protestants) but this does not reflect reality, since most of those people are not born again Christians.  The prosperity gospel is attracting multitudes with "prosperity gospel" but not the real Gospel.  Brazil is a huge mission field.
North Americans are welcomed here. Brazilians in this area are attracted to the American culture – music, movies, reality shows, sports, celebrities, etc. Basic English is taught in regular school, but many are taking private classes to learn the language.
The problems are also globalized: post-modernism view of society, secularism, criticism of the Church, divorce, abortion, degradation of the family and sexuality, etc. There are so many different types  of people to reach: children to seniors; the very poor to millionaires; uneducated to high level doctors; rural works to successful business men; atheistic to religious, etc.
The church gathers 500 people weekly in 2 Sunday services. It is a well established ministry with four different worship teams, 20 small groups, Bible school classes for all ages, 5 assistant pastors, several community projects to serve the city and two church plants in development. The Piratininga Vineyard has planted and helped plant at least 15 other churches during its 25 years of existence.
Since the beginning the church has responded to the call to serve other churches, send missionaries, train leaders and mentor new ministries. In addition, Vineyard Music Brasil, Vineyard Brasil Association of Churches, and Vineyard Institute have offices at the Piratininga Vineyard. The church is involved with theological and worship training and the mentoring of pastors and church planters around several parts of the country but with special focus in the South and Southeast of Brazil.
Milton and Erika Lucas are the senior pastors of the church. They served as missionaries with YWAM. They were part of the church plant team of the Piratininga Vineyard in 1990. Erika is a Speech Pathologist. Milton has Law and Theology degrees and he is serving as National Director for the Vineyard churches of Brazil. He organized Vineyard Music Brasil in 2001 and since 2014 has been involved with the development of Vineyard Institute. They have 3 children: Miguel, Melissa and Mateus.
Please contact Milton for more information about the Piratininga Base at Milton Lucas