Click here to Donate (USA and Int.)
Click here to Donate (CANADIAN)
To make a donation via check using regular mail:
1) Click on below envelope to download contribution card
2) Prepare a check payable The Xingu Mission or Xtreme Mercy
3) Mail the check and contribution card to the following address: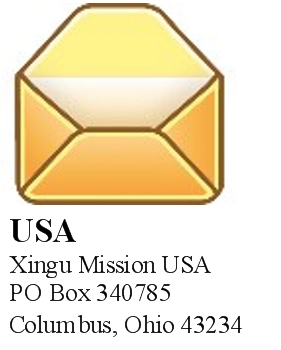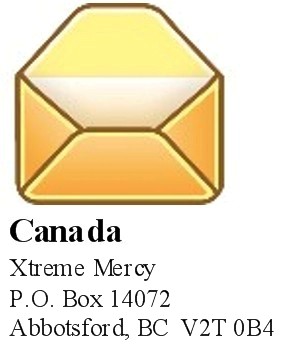 To make a donation using the pre-authorization giving plan:
1) Click on below icon to download the Pre-authorization Giving Form
2) Fill out form
3) Mail back to the Xtreme Mercy Canada address: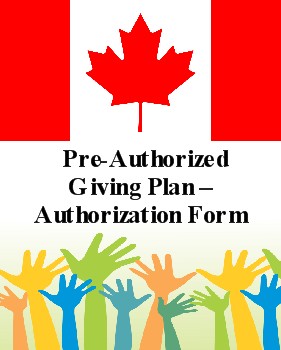 Christopher grew up in the Columbus Vineyard and spent most of his adult life at the Vineyard Church of Delaware County. He has been involved in many different ministries including small group leadership, evangelism training, substance abuse counseling to being involved with the worship/music ministry.
Having first come to Brazil as a teenager, Brazil has always had a special place in his heart. After returning to Brazil in his twenties, he knew that God was calling him to this area. Christopher is so excited to finally have the opportunity to be working as missionary in Brazil.
Denise has grown up with the Vineyard movement in northern Brazil. Her father was actually one of the first vineyard pastors in the country. From a young age, Denise has been very much part of the mission. So much so that the missionaries are like family to her. She has been involved in countless ministries through the years such as worship leading, discipleship, grief counseling, river community outreach and leadership training.
Christopher and Denise were married in May of 2014. They have presently joined Steve and Elba at the Mirante Vineyard. Being trained and sent out to plant new churches is the primary goal of Denise and Christopher.
Email Christopher Meyer
Email Denise Meyer