Click here to Donate (USA and Int.)
Click here to Donate (CANADIAN)
To make a donation via check using regular mail:
1) Click on below envelope to download contribution card
2) Prepare a check payable The Xingu Mission or Xtreme Mercy
3) Mail the check and contribution card to the following address: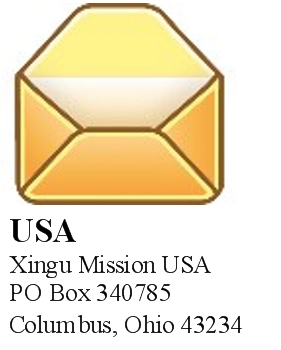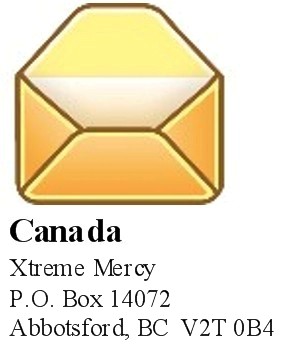 To make a donation using the pre-authorization giving plan:
1) Click on below icon to download the Pre-authorization Giving Form
2) Fill out form
3) Mail back to the Xtreme Mercy Canada address: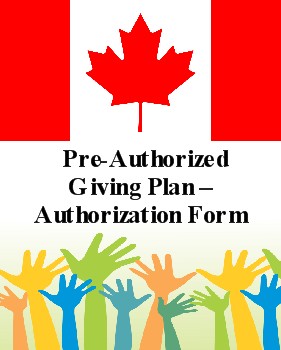 The Wilson family (Keith, Marsha, Logan and Justin) first became acquainted with the Mission in 2002 when Keith participated in a short term mission team from the Vineyard Church of Columbus, Ohio. While in Brazil, Keith sensed a call from God to full time mission service. This calling was confirmed by Marsha, Vineyard Columbus and the Xingu Mission, and the Wilsons moved to Altamira, Brazil in September 2004.
Initially they helped the Mission with accounting and administration while learning the language and culture, but quickly became involved with pioneer church planting through the Brazilian led church. Through their church planting work the Lord gave them a vision for the Region east of Altamira to reach the cities of Anapu, Pacaja, Repartamento and the surrounding villages and small communities.
After several years of praying and waiting, God opened the door for the Wilsons to move to the City of Pacajá to start a new church planting base there. They moved in 2012 and will be accompanied by a Brazilian couple from Altamira. This team will be working to start a new city church that has a vision for planting other churches and taking the exciting life changing Gospel to the surrounding communities.
Please prayerfully consider partnering with the Wilsons in prayer and financial support as they undertake this exciting new adventure.
Email: Keith Wilson
Email: Marsha Wilson
Please check out our videos to learn more about us and the work the God is calling us into:
https://www.youtube.com/user/VineyardColumbus#p/u/15/tStdgkd2LPU
https://www.youtube.com/watch?v=F_A74U-ZoY&feature=email
Please visit their blog site at www.brazilwilson.blogspot.com