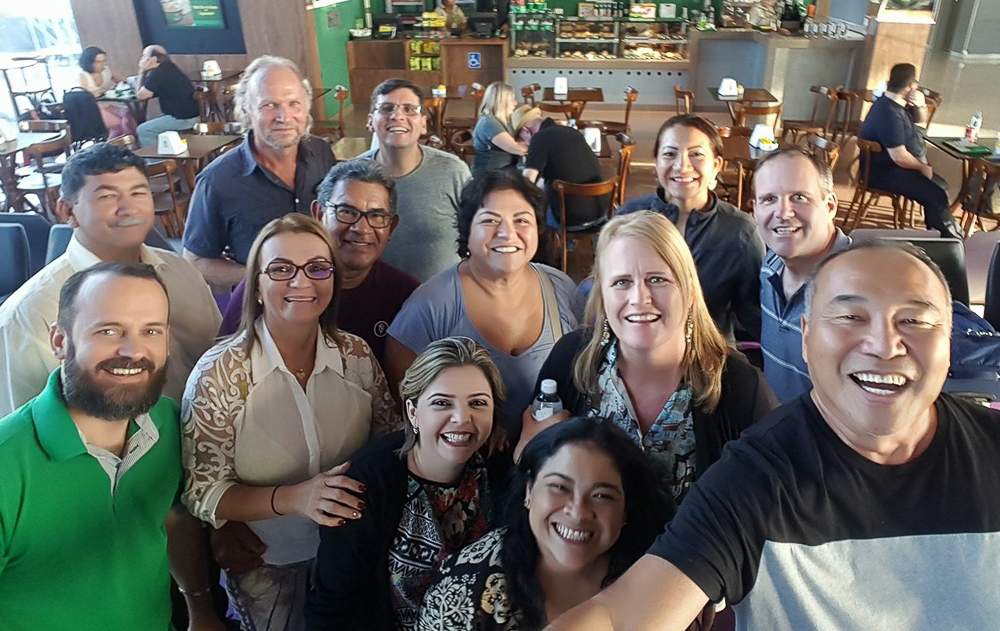 ---
The Mozambique and Angola churches have been asking Brazil for worship and learning resources. These countries all speak Portuguese. Milton and Elba were invited to be guest speakers at the African Vineyard Leadership Conference (AVLN) in Johannesburg with the hope that friendships and working relationships would form. Elba and Milton invited a few others, and soon 13 of us were signed up to go.
At the São Paulo airport 13 of us are flying from Brazil to Johannesburg, South Africa.

Anold from Tanzania gave one of the morning Bible talks. He loved Clenildo's talk about rural church planting, and we enjoyed some meals together.

Elba spoke at one of the main evening sessions. Milton, from Brazil, spoke at a morning session and did a workshop on Urban Church Planting. Clenildo did a workshop on Rural Church Planting. These messages were well received, and some great connections were made between Brazilian and African churches.
Powered by WPeMatico